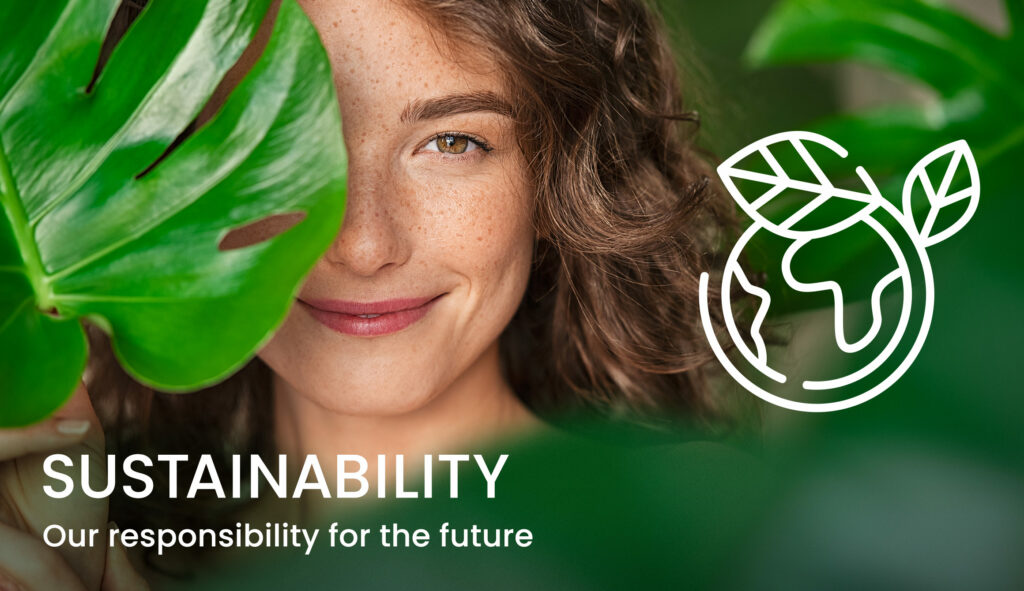 Our responsibility for the future
Sustainability is a worldwide concern. For us, acting respectfully towards the environment means using resources responsibly – and this applies to all areas. Sustainability calls for short distances: That is why we produce locally – "Made in Germany" with the highest standards in all areas. Being a member of the Environmental Alliance Hessen, we are actively supporting environmentally compatible economic development in the region together with more than 1,100 other businesses.
Recycling is the solution
Currently, the majority of our bottles are made of 100% PCR (post-consumer recycled) PET, with 20% coming from the German household plastic waste system. This recycling share is not a matter of course, but instead a reflection of our understanding of the responsible use of resources. But that's not all: In the near future, we would like to increase this material ratio to 50% in order to produce even more sustainable packaging from household recycling collections.
---
Saving CO2 with air – how does that work?
We can save over 90% of the truck loads that would otherwise be necessary by using preforms instead of finished bottles, which are blown into a bottle shape with high pressure compressed air. In 2020, this was equivalent to 70 truckloads instead of 711.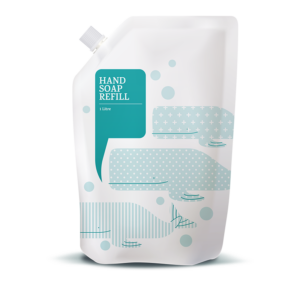 Less is more
The use of pouches alone as a refill concept to the bottle enables us to save over 1.7 million kilograms of packaging weight per year, which does not have to be transported. We are devoting a lot of energy to the development of new types of film for refill pouches that are fully recyclable with the closure and thus close the cycle here as well. We have already successfully introduced the first products to the market.
Naturally sustainable
Our formulas consist of up to 96% ingredients of natural origin and are developed according to DIN ISO 16128, the international standard for cosmetic ingredients and cosmetic products. Consumers are changing their lifestyles and paying more attention to natural products. The international NATRUE seal helps consumers recognize controlled natural cosmetics with organic content. At NATRUE, the focus is on ingredients that should be as natural as possible and on gentle manufacturing processes, for example using certified organic cleansing agents on the production line.
We readily support people's desire for "more nature" and are able to develop products according to the strict NATRUE specifications that:
are free from ingredients derived from petrochemicals
do not contain genetically modified ingredients
have no synthetic fragrances, preservatives or dyes in them
are free of silicone oils and derivatives
do not involve the irradiation of botanical ingredients or the final product
are guaranteed to not have been tested on animals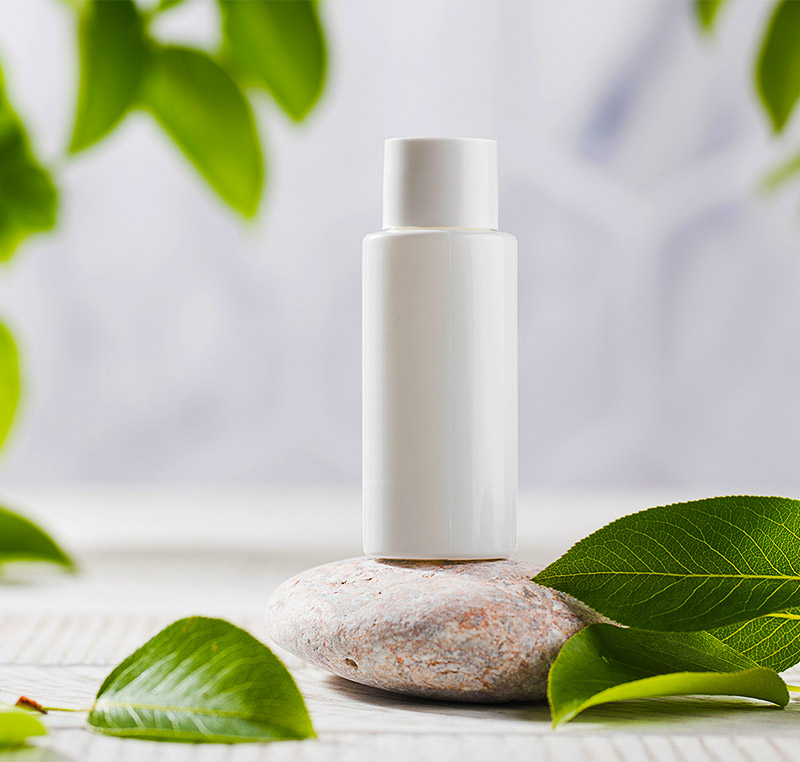 ---
Environmentally-friendly: Formulas that make an impact
All of our self-developed formulas are made without the use of microplastics in order to protect people as well as the environment. For quicker orientation when shopping, products of cosmetic brands with microplastic-free formulas are identified by seals.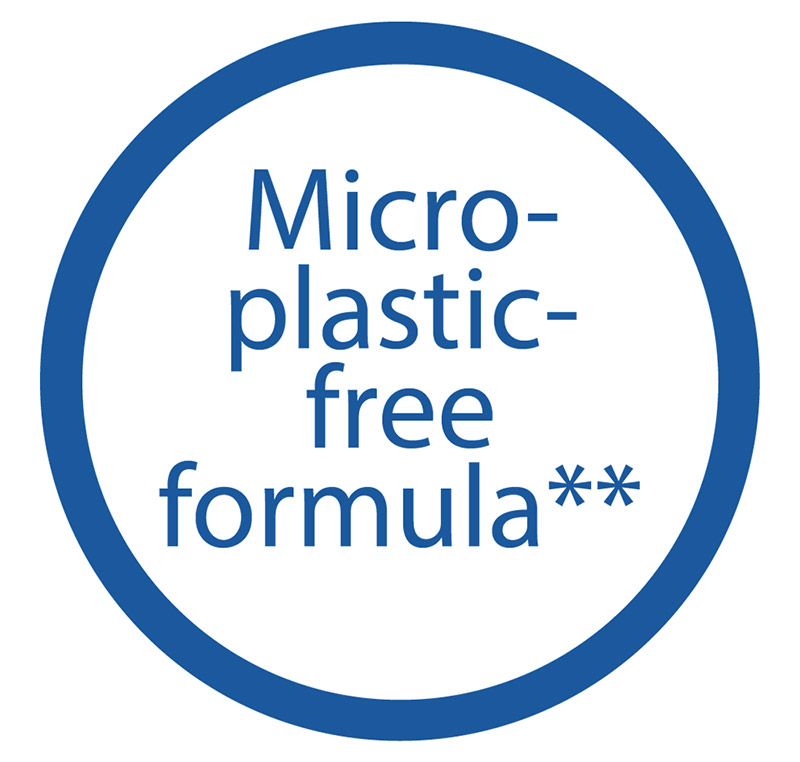 ---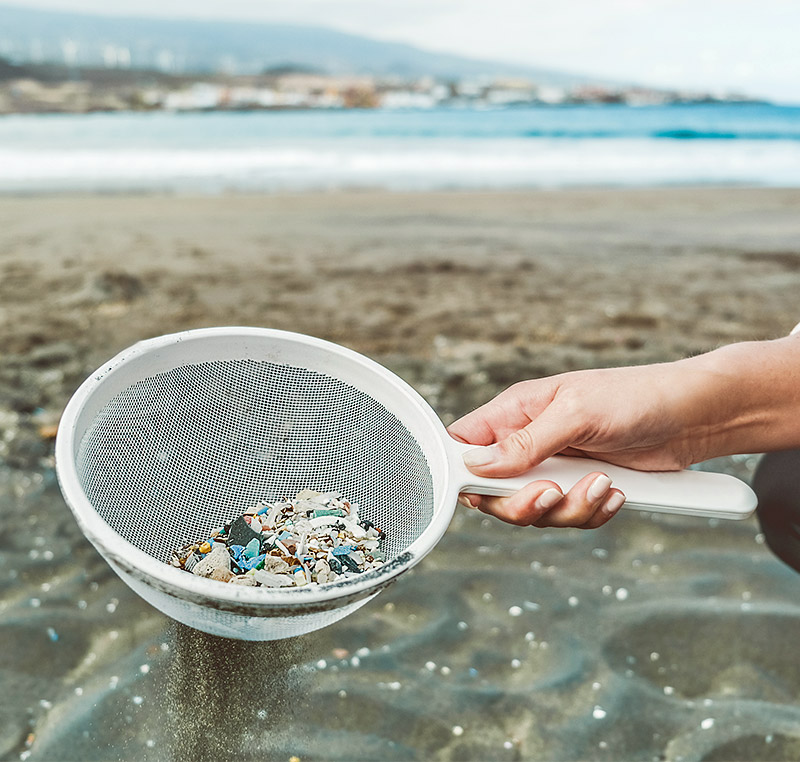 What are microplastics and why are they so harmful to the environment?
There is still no legally binding and uniform definition of the term "microplastic" in Germany. According to the current definition of BUND e. V. (Bund für Umwelt- und Naturschutz Deutschland), the term "microplastic" refers to synthetic polymers (plastics) with a size of less than 5 millimeters in solid, semi-solid or even liquid form. Microplastics are used in cosmetic product formulations for various reasons. For example, they are used in cosmetics as "exfoliating particles" or as opacifiers, film formers and fillers. Due to their small size, it is not possible to filter microplastics completely out of wastewater and they can thus end up in our environment, such as in rivers and oceans. Microorganisms in particular can inadvertently absorb the microplastic particles, as a result of which they can also enter our food chain.
---
Highly effective
Thanks to the construction of our own new high-bay warehouse, we will be able to reduce truck shuttle transports to a minimum in the future and thus save over 157,000 kilograms of CO2 per year.
Ways to achieve a better carbon footprint
Not all journeys can be avoided, but choosing the right vehicle can make a difference. 50% of our company cars already have an electric or hybrid drive – and the trend is rising. Speaking of increasing: Our vehicle fleet also includes more and more electric bicycles, which optimally complement our overall mobility. We are firmly convinced: Climate protection lives from the fact that all measures are intelligently coordinated.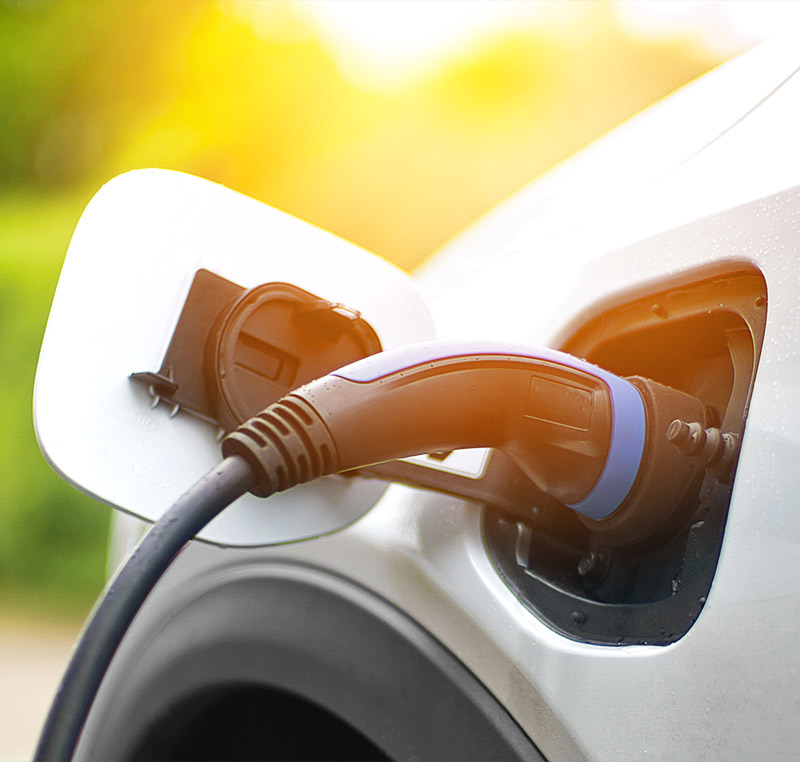 ---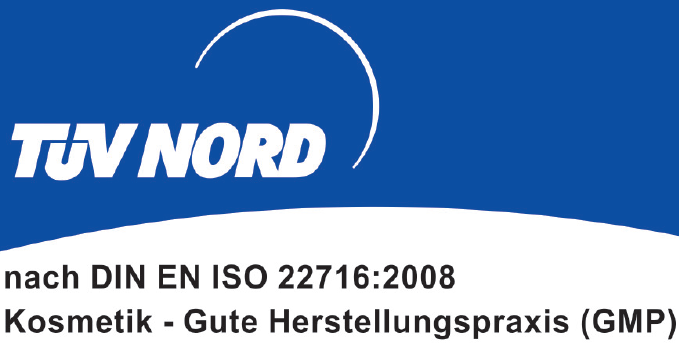 ISO 22716 : 2008
Since 2012, OTTO Cosmetic has been certified according to ISO 22716: 2007 for the fabrication and packaging of cosmetic products such as shampoos and shower gels as well as cleaning agents.
---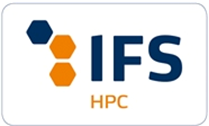 International featured Standards – Household and Personal Care
Since 2013, OTTO Cosmetic has been certified according to IFS to grant product safety and transparency of the production chain.
---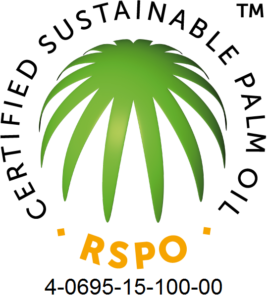 Roundtable on Sustainable Palm Oil – Mass Balance
Since 2016, OTTO Cosmetic is certified according to RSPO for the supply chain model Mass Balance. We support the work done by the RSPO in providing a sustainable cultivation and use of palm-kernel-oil throughout the entire supply chain up to the end consumers. Check our progress at
https://www.rspo.org/members/4650/­OTTO-Cosmetic-GmbH.
---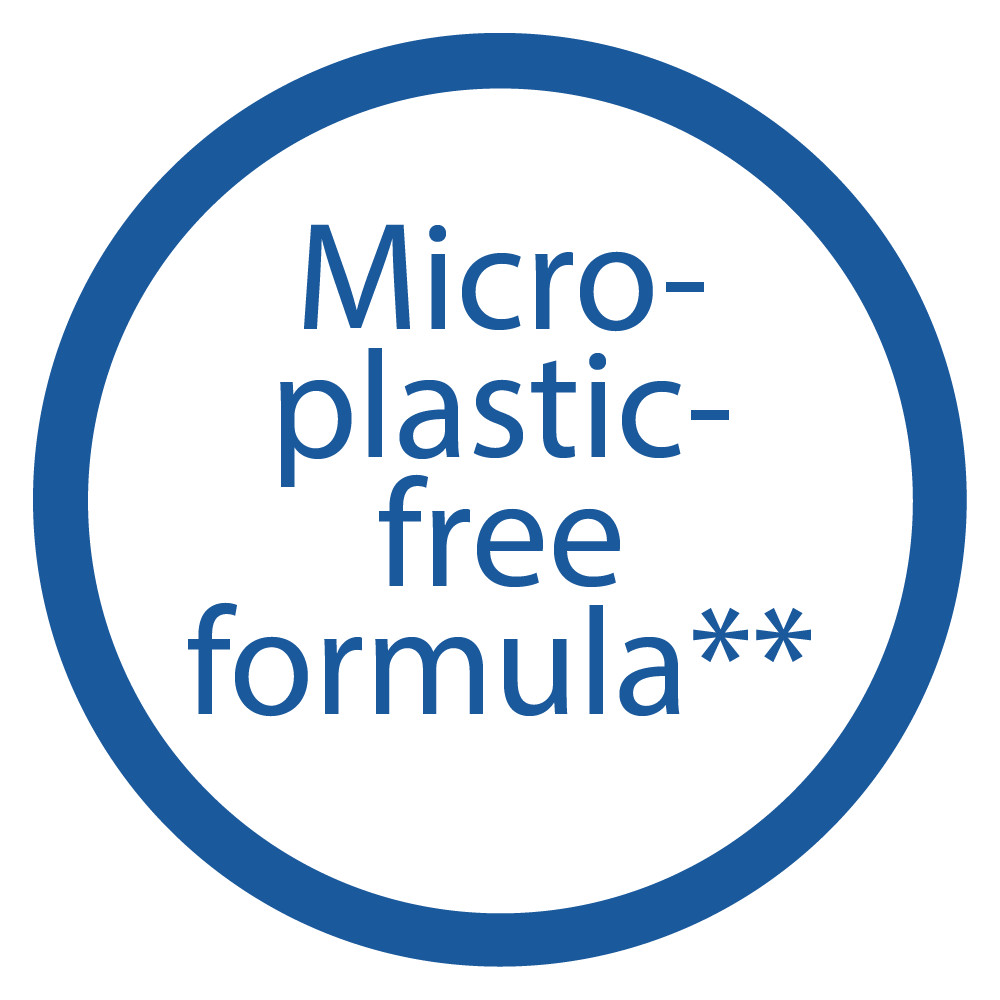 Microplastic-free formula
You can find this icon on our soaps, whose formulations are produced without microplastics. Microplastics are solid, insoluble, particulate and not biodegradable synthetic polymers with a size smaller than 5 millimetres.